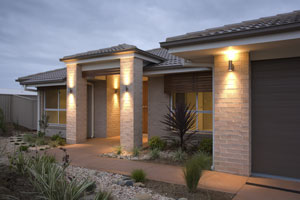 Residential Electrician Services
At Mister Sparky, residential electrical work is one of our specialties.  Because your electrical system is at the heart of your home, it is imperative that you trust only qualified, licensed, and experienced Springdale area electricians.  Whether you need a new ceiling fan installed, a new wall outlet put in, or you need a whole home electrical system upgrade, the pros at Mister Sparky will get the job done safely and correctly.

Call 479-553-9908 to get an estimate for your Springdale area residential electrical project today!

At Mister Sparky, we take electrical problems seriously. Our experienced electricians are trained to be able to handle just about any type of electrical problem that they might encounter in your Springdale area home.  Hiring the right electrician could prevent serious problems later on, such as fires, shocks or even an electrocution.  We know how important your family and your home are, so we will get your residential electrical issues taken care of correctly, quickly, and safely.

At Mister Sparky, we provide a wide variety of residential electrical services, including:
Outlets and switches
Hot tubs and spa circuits
Ceiling Fans
Smoke Detectors
Home Inspections
Breaker box replacement
Phone and data lines
Surge protectors
Standby generators
Electrical panels
Overhead lighting
Exhaust fans
Landscape lighting
Code violation corrections
Appliance wiring
and much more!


Contact us today to receive an estimate for your Springdale area residential electrical project!