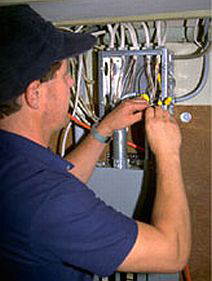 Emergency Electrician Springdale
At Mister Sparky, we provide top notch, 24 hour emergency electrical service to Springdale area residents. We have the experience needed in all aspects of the electrical trade to fix whatever electrical issue you might be facing, no matter when you call.
Call 479-553-9908 to get receive 24 hour, emergency electrical service right now!
Mister Sparky has the most capable and reliable electricians in Springdale, with the know how and training so that they can handle  any and all of your electrical needs 24 hours a day.

Contact us today to receive an estimate for your emergency electrical service needs.